With the country now entering another national lockdown, many homeowners will once again have more time to play with than usual. The good news is that there's never a shortage of tasks to tackle around the home and garden, ensuring households will have plenty of projects to keep them occupied.
‍Last year, impressive increases in sales of DIY retail items were recorded by the Office for National Statistics
Three DIY trends incoming for 2021
With the country now entering another national lockdown, many homeowners will once again have more time to play with than usual. The good news is that there's never a shortage of tasks to tackle around the home and garden, ensuring households will have plenty of projects to keep them occupied.
‍
Last year, impressive increases in sales of DIY retail items were recorded by the Office for National Statistics as people up and down the country were restricted to stay in their homes due to the coronavirus pandemic. Products like woodcare, primers & undercoats, gardening tools and wallpaper were quickly filling buyer's baskets online, before being delivered direct to their properties for projects.
‍
There's no doubt that this home improvement trend will continue in 2021. In the following passages, we'll explore three predictions of potential DIY projects likely to be taking place in UK homes this year.
Revamping Rooms With New Paint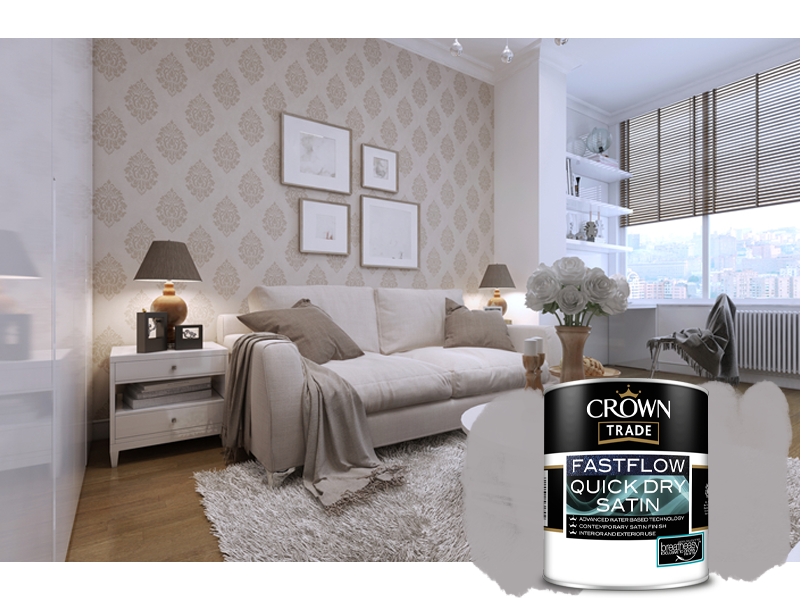 Painting rooms properly with multiple applications of thin coats can give walls and ceilings a perfect finish but it's definitely a time-consuming task. This makes updating the décor of a house's rooms an ideal job on the list for those with additional hours on their hands. Crown trade paints come in the correct quantities you need to complete projects and bought in bulk are an affordable option for the current economic climate.
‍
While rollers are excellent for applying paint smoothly over a large surface area, make sure you're also equipped with smaller brushes for edging work around skirting boards, light switches, plug sockets and other tricky areas. If you are papering walls, always make sure you purchase extra in case of accidents occurring.
Refreshing Outdoor Spaces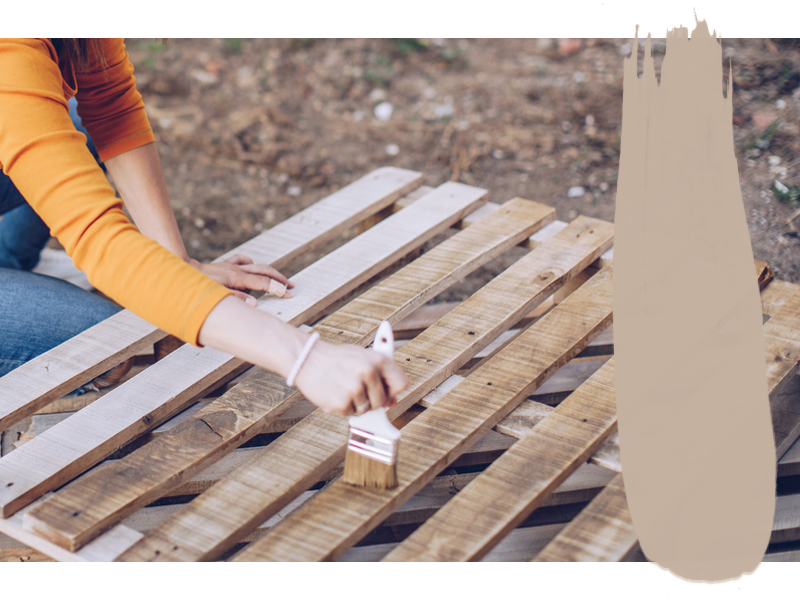 In troubled times, people can be forgiven for looking to the future and better days ahead. With this in mind, homeowners preparing outdoor areas in readiness for spring and summer, is a safe bet for DIY days. Whether it's putting up shelves for planters, installing a paved path or upcycling items by repainting them, there are a wealth of projects possible in the garden.
‍
To be protected over the colder months, woodcare treatments are likely to be applied to wooden garden features from dedicated decking to benches, tables, and other outdoor furniture. From oils and waxes to glossy varnishes, a wide range of woodcare products is readily available. So whether you're painting the fence or adding an extra layer of protection to wooden chairs you'll be well prepared.
Constructing A Home Office
2020 saw many professionals in the UK working remotely and performing a balancing act between their job and home life. In houses occupied by families with children unable to attend school, finding a place to work has not always proved easy. While a temporary workspace is fine for a while, a definite possibility for DIY schemes about the house are likely to involve constructing a dedicated home office.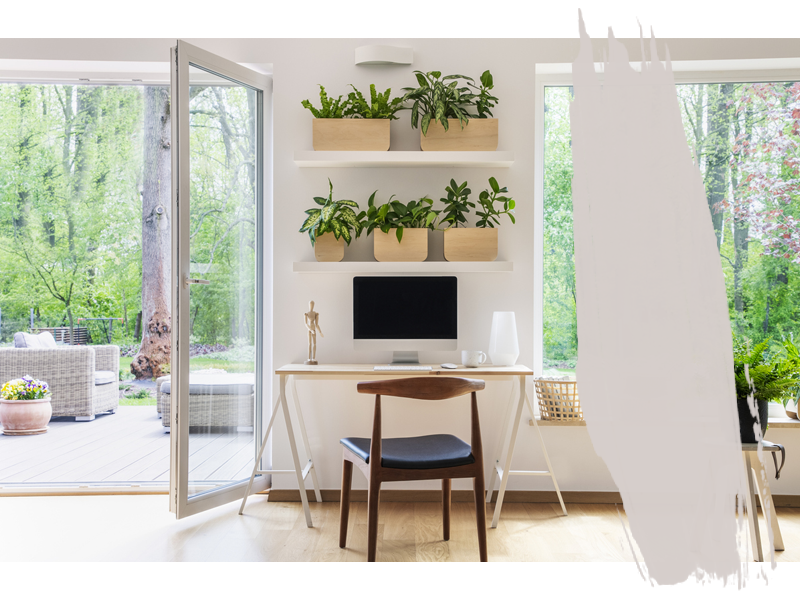 Indoor projects may involve simply converting a loft or unused room into a workspace while outdoor options may mean constructing an outbuilding in the garden for greater levels of privacy. Log cabin kits can be bought and assembled by yourself avoiding any need for a contractor to visit your home. Fully insulated, with enough headroom for comfort, a garden office can allow you space away from the main house where you can focus on your professional role. Before buying any DIY home office, remember to consult your council planning permission guidelines. There can be restrictions in place regarding the dimensions of outbuildings, their usage and how many are already in existence within the boundaries of your property.